Sep
3
If you are about to head out on that plane trip with your kids, you would know that planning is absolutely critical. In this regard we have compiled the ultimate checklist to ensure that your travel is as smooth as possible.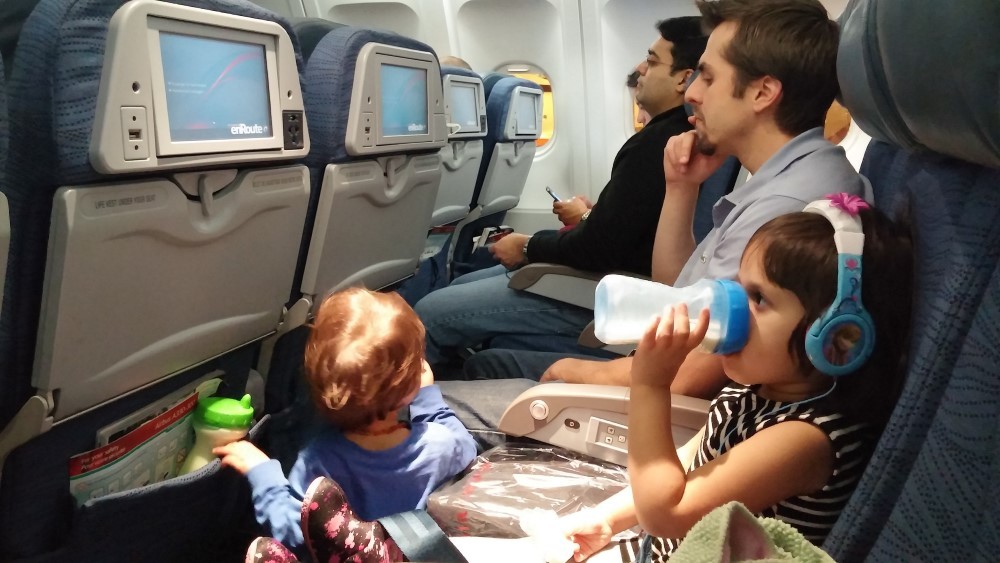 Before the Trip
Double Check Flight Schedules
24 hours before heading out call the airline and confirm that your return and departure times were not changed. Alternatively you could use cell phone alerts, PDA or email alerts which would inform you if there were lat minute changes.
Print the Boarding Passes Before Leaving the House
Most airlines will provide you a handy feature that allows you to print your boarding pass from anywhere. This is a very handy feature that allows you to avoid the check in lines while tagging along the kids. If printing passes is not possible given that you may be at different locations, just use the e-check kiosks at the airport instead of joining the frustratingly long lines.
Explain the Security Procedures to the Children
For some kids, it might be the first time they are flying and the security obstacle may be quite unnerving. As such it is important to run them through the security procedures to expect. Have them understand things like they might have to let go of their toys and dolls while going through security but that they will get them back. For older kids warn them not to make inappropriate jokes like "My Dad has a bomb"
Avoid Bring Along the Safety Seat if Possible
Unless the child absolutely needs it, you should leave the child safety seat at home unless it will be used by very small children on the plane. On arrival you can use one from relatives or rent one from car seat rental companies.
Only Carry What You Need
Dont be that parent with mountains of luggage in an airport and kids running all over the place. Juggle your luggage and have only the most essential things that can fit in as few bags as possible. The best way to do this is to think of how many bags you can manage while watching the kids.